Fly The Furry Skies!
Be one of the first to fly with your dog sitting right next to you in the aircraft cabin!
DogTravel Company, the world's first full service travel club for dog lovers who want to travel WITH their dogs, has fur flying!  Now you can travel by air WITH your four legged furry canine companion, regardless of how big he or she is!  The best part is, your pampered pup will sit right next to you the whole way!  Your dog will never travel in a cargo hold, or on a cargo plane. In fact, your dog will never be out of your personal care!
Dogtravel is the only company currently providing safe in-cabin, crateless flights for dogs of all sizes, where your dog is treated as they should be, just like a well loved member of your family.  We at DogTravel, consider dogs to be member passengers, just like their human counterparts.  We treat them just like any other passenger. Each dog will travel in his or her own seat, secure with a special approved safety harness. They will take part in their very own canine customized snack, meal and beverage service, and even will have access to their own fido friendly in-flight entertainment.
No more cargo hold! Imagine that!  You no longer have to subject your pup to noxious jet fuel fumes, fluctuating temparatures, changes in airpressure as the pilot has to adjust the pressure in the cargo hold so he or she doesn't have to change it in the main cabin of the plane and make the human passengers uncomfortable. 
No more worries about your dog bouncing around in his or her crate, subjected to loud noises, and the dark. 
We have done our best to eliminate all of this and revolutionize Dogtravel for dog lovers for ever, making travel with your dog as stress free as possible!
---
DOGTRAVEL IS UNIQUE!


DogTravel is the only dog-friendly travel club or company that allows you to travel WITH your dog in the passenger cabin
DogTravel is the only travel company that allows dogs of all sizes in the passenger cabin
DogTravel doesn't have a limit on the number of dogs allowed in the passenger cabin, provided there aren't more than 2 dogs per human companion.
Human Companions maintain their pets in their personal care throughout their journey. Your pet is never left to the responsiblity of the flight crew, staff, ground crew, or baggage handlers.
Unlike other "pet airlines", DogTravel does not use cargo planes
All DogTravel flights are crateless!
---
How Does it Work?


All travel is member driven, and on-demand. Any member can request a flight between any two airports in the world at anytime. All travel is custom built. We can accommodate groups as small as 4 passengers, on up to groups of 300+. Flights are available on executive jets on up to Boeing 737s and Boeing 757s. Members can opt for private travel arrangements, or open their travel up to other members to ride-share and split the costs of travel. All travelers must be members of the DogTravel Club.
Traveling to AKC, USDAA, and other Dog Show Events

Reservations

Since access to the Travel Office to get quotes and book travel is only available to DogTravel members, non-members can review sample pricing from past flight requests. Please note that since all travel is customized based on member requirements, there is no standard travel rate. We are not a commercial airline.
---
Ride Sharing
While many DogTravel members prefer to travel independently, many want to share their travel experience with others. Some don't want to travel alone, some what to meet new dog friends, and some want to share their travels with others to help reduce their costs. Members have exclusive access to the
DogTravel Ride Share & Travel Forums
where they can post their travel arrangements, look for other members who want to travel with them, ask questions about international travel regulations or anything else related to traveling with their dog that may be on their mind! The DogTravel Ride Share & Travel Forum is accessed through the
DogTravel Members Portal
or by clicking the
Login
button in the navigation bar above.
---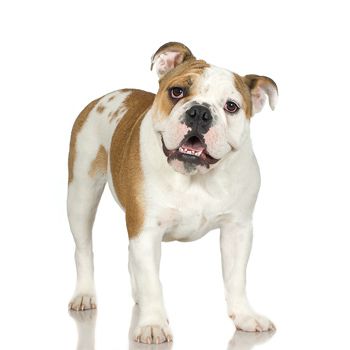 ATTENTION

OWNERS OF SMUSHED NOSED DOGS MUST READ:
  If you are the owner of a short-nosed dog, please keep reading:   Short-nosed or brachycephalic dogs include:
Boxers, Boston Terriers, Bull Dogs, French Bull Dogs, Pugs, Puggles, Lhaso Apsos, Pit Bulls, Mastiffs, Chow Chows, Shar Peis, Chins, Japanese Spaniels, Cavalier King Charles Spaniels, Shih Tzus, English Toy Spaniels, Staffordshire Terriers, Brussels Griffon, Pekanese and other dogs with short-noses, or squshed faces either full breed or mixed breed
(this is not a comprehensive list).
Bracycephalic breed dogs should get approval from a vet before traveling. These breeds are especially prone to heat stroke and breathing problems when exposed to stress or extreme temperatures, more so than any other dogs.  Please
read more...

MEMBERS CAN LOGIN TO THE MEMBERS-ONLY PORTAL  OR CONTACT THEIR MEMBER SERVICES REPRESENTATIVE TO REQUEST QUOTES & BOOK TRAVEL, AND VIEW ANY AVAILABLE OPEN TRAVEL.