TRAIN SERVICE

Members can login to the Members-Only Portal too view, request and book Dogtravel Train Service

Dogtravel Company offers two types of dog friendly train service for our members, standard train service and premium on-demand service.  

            Standard Train Service
    Coach Class
    Sleeper / Lounge Car Class  (includes all meals & beverages)
           Premium On-Demand Train Service (groups of 4-80 passengers)
           Members can chose from a variety of on-board and off-board amenities

                                                    View Sample Pricing


Sleeper & Lounge Cars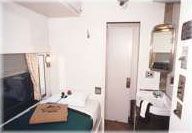 Each train excursion includes:
Versatile first class lounge chair/table interchangeable combination seating during the long-distance, day travel

Overnight lodging in double bedrooms or roomettes

On-board car attendants, chefs, and wait staff conducive to first-class service

On-board meal service appropriate to the time of day

Premium beverage service including beers, wines, mixed drinks, soft drinks, bottled still and sparkling waters, and freshly brewed regular or decaffeinated coffee

Dry snack service

Showers at the end of each sleeper car

Private toilet & sink in your sleeper room

Luggage transfer for all guests  
Premium On-Demand Cars 

These cars can range from private coach cars to lounge, observatory, sleeper, and living cars. Luxury Private cars are available for those who are seeking a more intimate experience.  These cars can include full living room with leather sofas, library, formal dining rooms, TV's, video games, DVD players, and more. Inquire about availability of these cars as well as on-board and off-board amenities.