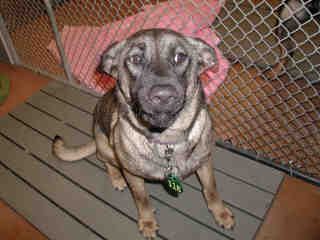 SHELTER & RESCUE PROGRAMS
Our roots are in working with shelter and rescue programs. DogTravel was inspired by close to 20 years of animal rescue work, shelter volunteering, fostering, the Hurricane Katrina & Rita rescue efforts, and a passion and love for animals. Our goal is to give back to the rescue community when ever we can. We are well aware of the 1000 of animals who are put down in shelters every year and we know how much of an effort everyone involved in rescue work makes to try and save, nurse, and re-home all of these wonderful pets who do nothing but want to provide us unconditional love. Our founder has personally fostered well over 100 dogs and cats over the years, as well as helped to grow local foster programs, been involved in fundraising efforts, and training and socialization efforts and finding forever loving homes for as many forgotten, neglected and abandoned pets as possible. Our Shelter & Rescue Affiliate program is very near and dear to her heart and we hope we can help make a profound difference to all of the rescues and shelters out there working hard to do good things.
AFFILIATE RESCUE PROGRAM

If you are a registered non-profit organization that is involved in the rescue, rehab, sheltering, and caring of animals you are eligible for the DogTravel Affiliate Rescue Program.
Here's how it works:
Your organization will need to register with the DogTravel Company as an affiliate rescue. Your organization will be given a special code. This code is unique to your organization. Share this code with all of your patrons, adopters, donors, friends and family. When they join the DogTravel Company Travel Club and pay their annual dues, remind them to use this code. For every member that joins DogTravel and uses your organization's code, DogTravel will donate $5 to your organization. Donations will be made quarterly.
Click to Register for DogTravel Affiliate Rescue Program
Downloadable Program Overview
FUNDRAISING


Shelter and Rescue organizations who are a part of the affiliate program can make requests for donated items to be used for fundraising activities such as silent & live auctions, raffles, or other fundraising activities. Affiliates can also work with DogTravel to arrange destination fundraising events, cruises, trips, etc. For more information about either of these programs please
contact us.
VOLUNTEERS & VOLUNTEERING

DogTravel maintains a database of members who want to volunteer at local shelters and rescue organizations. Affiliate members looking for new volunteers to help with fundraising, transport, fostering, dog walking, grooming, or any other need your shelter might have please
contact us
and let us know! We'll get the word out and try to help any way we can!
Want to volunteer? There are 1000's of rescues and shelters around the world who need your help in any and every way. Even if you can just offer your time, open your house up to foster a homeless pet, or make a donation, they need you! We also need volunteers to for emergencies and disaster relief for situations like Hurricane Katrina & Rita.
Complete the Volunteer Form
and help save a life today!
TRANSPORT


DogTravel is all about traveling safely and as stress free as possible with our dogs. Rescue dogs are no different. DogTravel maintains a group of volunteers who have offered to drive rescue transport legs when needed. Affiliate organizations needing help with transport can plot out the route where they need drivers, breaking travel down into 1-1.5 hour legs and submit that request to DogTravel. DogTravel will put out the request to our volunteers and help you find volunteer drivers for each leg. To volunteer to drive please
complete the volunteer form
below.
Affiliate Rescues & Shelters can also request space for rescue transport on any open DogTravel flights or trains. If space is available rescues can be transported from a kill situation to a non-kill situation, including foster home. All rescue animals being transported on DogTravel flight or train service must comply with all DogTravel rules and regulations. They must be current with all vaccinations (titers are acceptable and preferred in a rescue situation), have a signed health form from a licensed veterinarian stating they are in good health to travel, and must be accompanied by a handler. Rescue animals being transported must be bathed and groomed within 48 hours of travel and must have received flea and tick treatment within 1 week of travel but no closer to travel than 2 days prior to travel to allow the animal to be eradicated of fleas and ticks. Any rescue animal to travel should be dog and human friendly and it is preferred that they know their basic commands. Exceptions can be made with written approval from a DogTravel representative for special cases and those animals can travel in a crate. DogTravel believes that all animals deserve a chance and we know that with the proper care, environment, guidance, love, attention, and a lot of patience, all animals can be productive members of society, no matter how they were brought up and treated.
Request Rescue Transport
---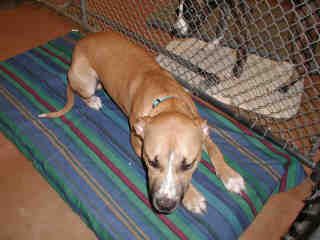 Contact us to find out more