Have dogs. Will travel.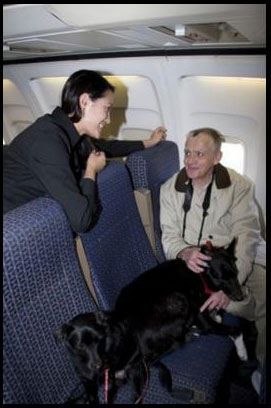 If you're looking for a dog-friendly group travel services provider, look no further.  Nobody else in the industry offers the level of dog-friendly travel services that Dogtravel Company provides. Whether you're coordinating transportation for a dog show, sporting event, conference, media event, dog park group getaway or even a family reunion, Dogtravel Company can take care of all of your travel needs. 
Dogtravel Company can put together complete travel packages including air/train, hotel and car rental, or we can simply provide dog-friendly flights or train service for your group and accommodations for your group.
Groups interested in Air Travel must consist of 20+ people and their dogs.
Groups interested in Land Travel only, must consist of 10+ people and their dogs.